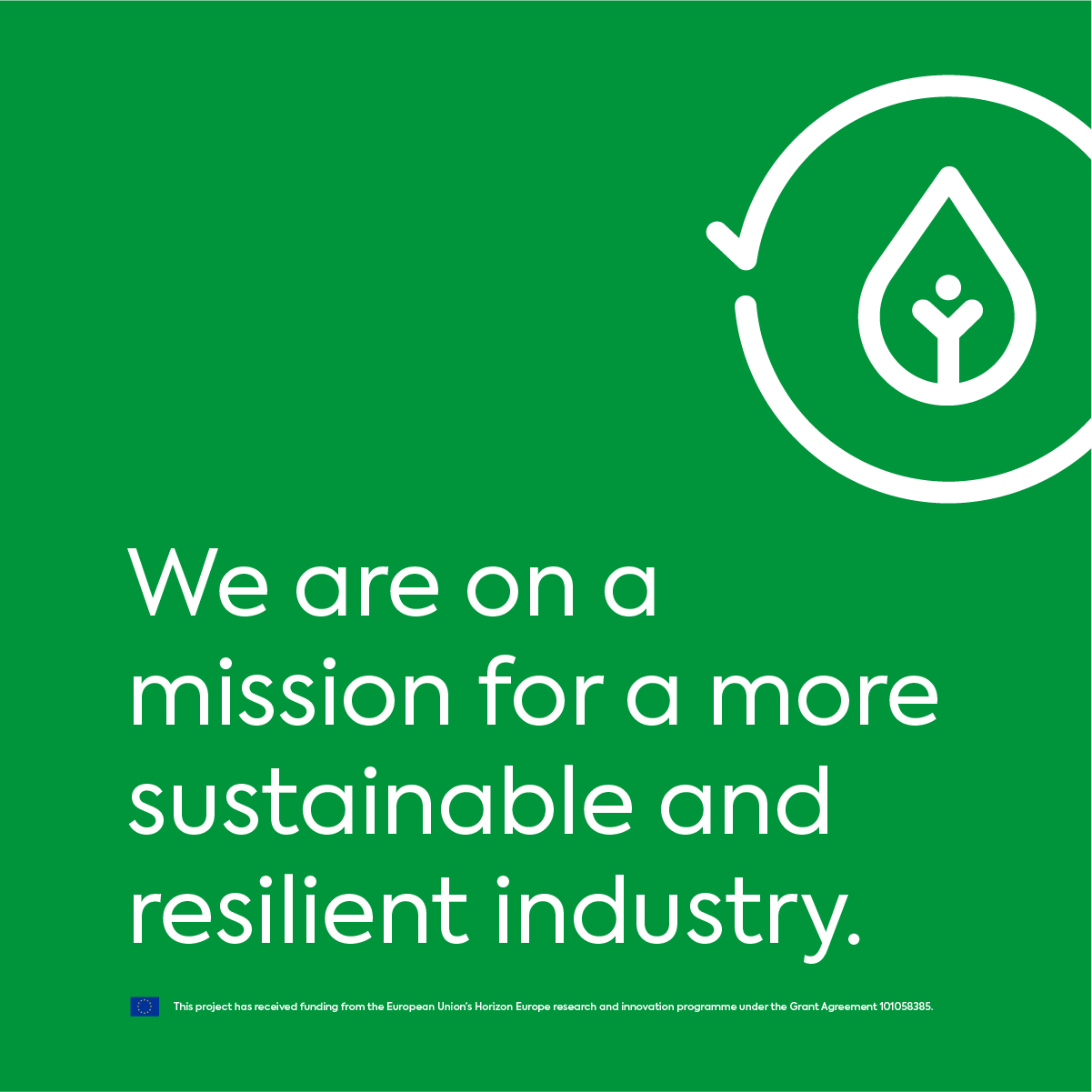 SoTecIn Factory: The mission for a sustainable industry begins
Social and Technological Innovation Factory for Low-Carbon and Circular Industrial Value Chains – SoTecIn Factory is a new project funded by the European Commission's Horizon Europe programme. The consortium led by INESC TEC, and composed by 5 other European partners (F6S, BWCON, IMPACT HUB, Metabolic and CNR), teamed up to achieve their common mission for a more resilient and sustainable industry. 
Started in June 2022, SoTecIn Factory aims to bring systemic change by connecting industry and technology providers to the community of mission-based social innovators. Moreover, the project offers a 3.3 million EUR equity-free fund and capacity-building support to social innovations that improve the circularity of key product value chains. New solutions for Electronics and ICT, Batteries and Vehicles, Packaging, Plastics, Construction and Buildings, Textiles, Food, Water and Nutrients will be nurtured, as defined by the EU Circular Economy Action Plan. Specifically, the focus is put on restructuring value chains by implementing higher value "Rs", i.e. reuse, repair, refurbish and remanufacture. 
The originality of the project is also mirrored in the role of the transnational SoTecIn Factory Community, which will engage its members in rethinking the process of value chains towards decarbonisation and circularity. Through 7 Regional Hubs distributed in 20+ European countries, this community will bring together a diverse range of industry actors to design and steward value chain-based missions relevant for their regional economic systems. Afterwards, the industry players will present real-life challenges and sustainability issues that require innovative solutions. 
SoTecIn Factory will then launch two Open calls for social innovators which will award 50 tech-savvy researchers, SMEs and startups with 15k EUR for their ideas. From this group, 30 innovators will engage in a pre-market technological demonstration with additional 85k EUR funding support. 
Furthermore, social innovators can also expect capacity-building support from mentors who will be gathered in regional stewardship councils. In fact, SoTecIn Factory aims to further the mission of social innovators by embedding steward-ownership governance models.   
"SoTecIn Factory will rethink the circular potential of value chains by the promotion of green technological solutions implemented by social innovators. The project aims to re-connect industry and society, improving the resilience and sustainability of the European industry." – says Gustavo Dalmarco from INESC TEC, Project Coordinator. 
During a 36 months timespan, the SoTecIn Factory consortium is looking forward to uniting industry members through several pan-European networking mashups and workshops, as well as to shaping scalable solutions with circularity-based business models throughout 2 Open Calls for social innovators in 2023 and 2024. 
Stay tuned!