Glossary
Curious to understand better the goal of SoTecIn Factory and the sustainable approach to transforming key value chains? Take a look at our Glossary designed to lead you smoothly through circular industry transition by:
1) Giving you the overview of SoTecIn Factory from A to Z 
2) Providing you with Sustainable Industry Transformation 101 explanations
SoTecIn Factory from A to Z
Learn more about the SoTecIn Factory journey, its main actors and their activities within the project.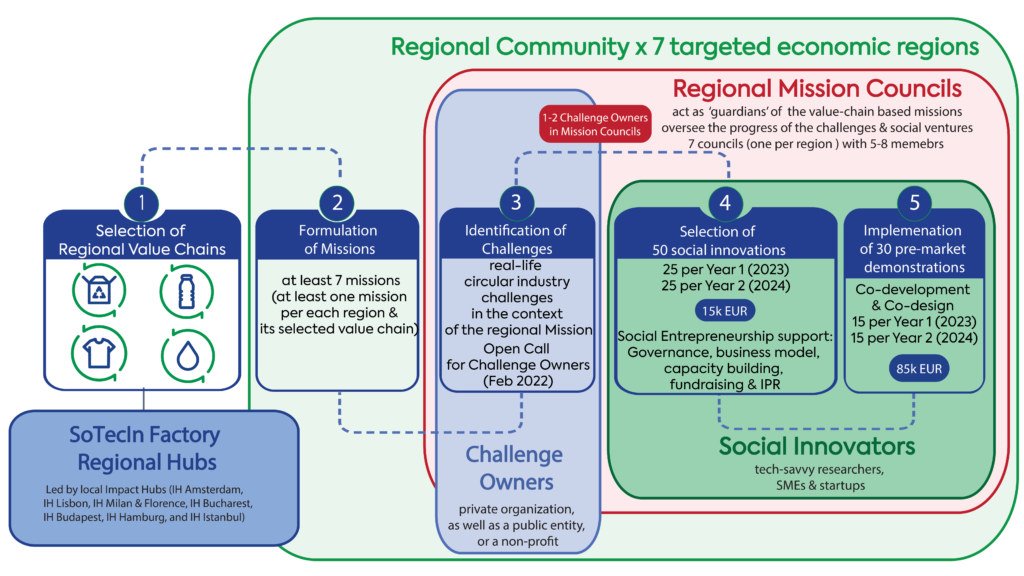 Sustainable Industry Transformation 101
Ready for a sustainable industry takeover? Learn more about the basics of such transformation and how SoTecIn Factory can help in your circular quest.
Interested in more in-dept info? Read SoTecIn Factory D2.2 Final Guidelines "Principles for mission-oriented social innovation through a stewardship model"