Challenge Owners
Meet the Challenge Owners, 21 industry members coming from 4 target value chains which are setting specific challenges within the context of the regional circular Mission, formulated in a way to help their owners in meeting their needs, but most importantly, to contribute to a broader mission of achieving sustainable industry transformation.
Take a look at their challenges to identify to which one of these you, as a social innovator, could offer a high-tech, social innovation solution, and thus greater, Mission-based  societal value.
Have you selected a challenge? Apply via Open Call for Social Innovators.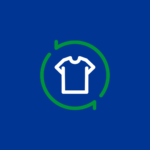 Missions of Centre-South (Italy, Slovenia, Croatia, Malta)
1. "Enable greater transparency, traceability and verifiability of product-level data and incentivise reduced production impacts by improving mechanisms for data collection, verification and sharing." 2. "Develop new digital solutions, production technologies and services to drive circularity throughout the whole lifecycle of products, whilst encouraging greater collaboration across the value chain, and increasing awareness of consumers of the impacts of their clothing."
Developing sustainable finishing processes for high-performing fabrics and/or analytical techniques to enable fabric traceability.
Developing a verification tool for environmentally friendly claims made by textile suppliers
Enabling the footwear industry to increase the use of sustainable materials and processes via an innovative digital tool
Developing a solution for the collection of textiles suppliers' information and the assessment of the sustainability-related supplier risk
Retaining product performance and longevity in the move towards less complex, biobased, and biodegradable materials
Increasing the access to and affordability of circular services and reverse logistics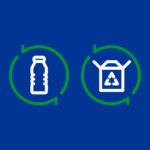 Mission of Centre-North ( Germany Denmark, Austria, Sweden, Finland)
Leverage circular design, enabling technologies, and knowledge sharing to reduce and replace single-use plastics and to maximise the potential of packaging solutions that close material loops, while enabling the main value chain actor across to adopt them by 2030.
Communicating the comprehensive sustainability impacts of recycled products to customers
Designing a robust take-back system for paint packaging
Developing reusable smart packaging for cosmetic products and beauty care industry
Producing a tracking solution for business models with reusable packaging in the food (e.g., cups/plates) and cosmetics (e.g., shampoo bottle/soap dispenser) industries
Reducing plastic consumption in packaging materials (shrink wrap, trays/multi-packs, etc.) via environmentally friendly solutions